Ahmed ESSADKI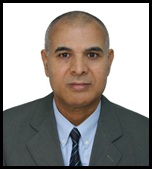 Dr. Ahmed Essadki started working as a University Assistant in Lausanne in 1976 and since then has continuously practiced in Quality Assurance in the biological field, including the medical, pharmaceutical and, after training in a large American Audit Firm, also in Sanitary Security of Food products. His academic and field experience (Production and Control), which spans more than forty years now, has allowed Dr. Essadki to be declared a legal expert in biological sciences and then in industrial chemistry as well. These two distinct abilities, under which the expert exercises his profession, have been sanctioned by the corresponding formal inscriptions in the Official Bulletin of the Kingdom of Morocco. In this regard, Dr. Essadki has, as an FDA-agreed expert, certified and / or assisted a number of "Food Processing Companies" in Morocco and also in Europe to export to the Great American market. Also, over the last 25 years, the expert has, at the request of public authorities or private operators, carried out hundreds of national expertises in the fields of biological and industrial chemistry that encompasses the agri-food, pharmaceutical and other sectors. The expert works also as Process Authority with cumulative experience in this area of ​​over twenty years. In this context, the dimension of environmental impact and human safety are systematically taken into account in the reports prepared by the expert.
Mr. Essadki is also General Manager of the Essadki Laboratory of Food Analysis (LEAA) of Casablanca, a private establishment pioneering laboratory analysis and training in the science and engineering of food processing.
Dr. Essadki is a member of the prestigious ACS (American Chemical Society) and serves as President of the AEFS: Association of African Experts on Food Safety.